Is it me or are the SERPs being wonky this week?
I was screwing around with keywords and some other SEO marketing and noticed I dropped from the two spot for 'blogs that make money' then started slipping into 4th, 5th and 6th place and Problogger was even under Steve Pavlina for the same search!
So I thought it was just me and undid some of my SEO and seem to be back in 2nd place again. Interesting.
October 31st, 2008 Update:
Suddenly I'm number 1# :)
'blogs that make money'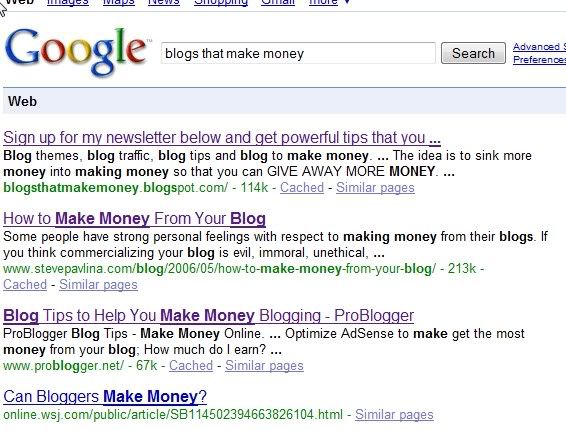 FYI. Notice this is my entire site versus one Problogger post! I've already slipped back down to the 2 spot in the past few days which is still okay with me. For now...